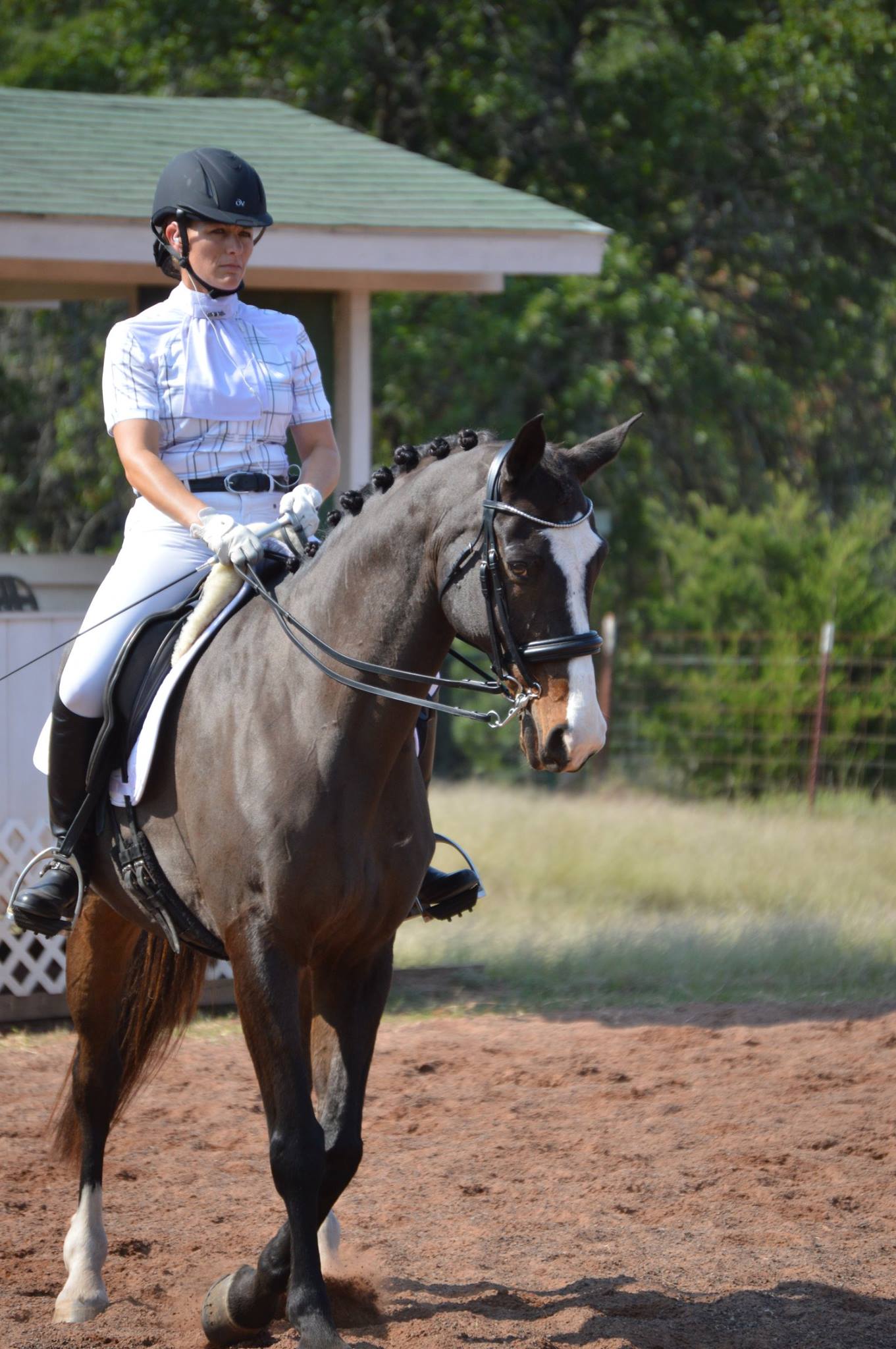 Head trainer Richal Flannery is a lifelong horsewoman and has over 15 years of training and teaching professionally. After graduating with a degree in Animal Science Production from Oklahoma State University, Richal began training and teaching full-time. She has been a working student of Sarah Martin of Taka Chi Dressage Stables since 2013 and regularly travels to Florida and Colorado to further her education. Richal has also worked extensively with 'Dancin' Pete Rodda, a former Parelli professional and applies the principles of natural horsemanship in a thoughtful, practical way.
Currently, Richal is part of a select group of trainers participating in an invitation-only professional series taught by Sarah Martin. She earned her USDF Bronze Medal in 2017. Richal is very involved in the local dressage community.
Richal focuses on a positive learning environment for both horses and riders. She enjoys teaching riders of all ages and experience levels across many disciplines. While she specializes in dressage and western dressage, her students have also competed at hunter paces, barrel races, and other events. Richal works with all breeds of horses, from Gypsy Vanners to Arabians to off-the-track Thoroughbreds.
Richal's upbeat attitude and down-to-earth presence make her an excellent instructor and trainer for any horse and rider!